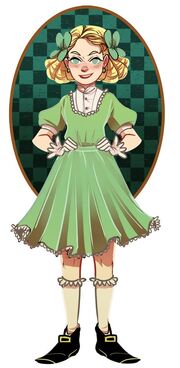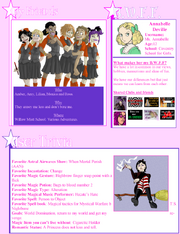 Annabelle Deville is one of the original Witch Girls.
Anna and Lucy are BWFF (Best Witch Friend Forever). Lucinda Nightbane, one of the new Witch Girls, is her "witch" friend.
She has a cousin named Janette. They share an aunt Helena who is sister to Janette's mother and Annabelle's father.