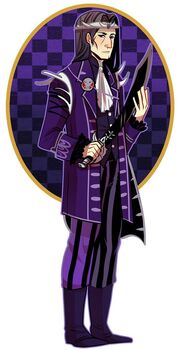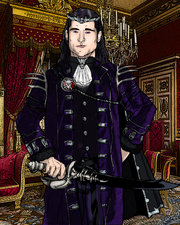 Arturus Nightbane is the father of Lucy (whom he calls the Black rose) and Millie (whom he calls Heart's shadow) via their mother Talia.
Background
Edit
In Pirate's Prey, he is described as a necromancer by Lucinda.
dART summary
Edit
Father of Lucinda and Millicent and co-ruler with his wife of 9 worlds spanning three dimensions.. well up until they died.
Swordsman, Necromancer, Former Buccaneer (for his father the former emperor Tobias)
Ad blocker interference detected!
Wikia is a free-to-use site that makes money from advertising. We have a modified experience for viewers using ad blockers

Wikia is not accessible if you've made further modifications. Remove the custom ad blocker rule(s) and the page will load as expected.