There are various people involved with the Witch Girls universe creation, credited in the foreward of various media. Not all yet have pages or information about them. This includes: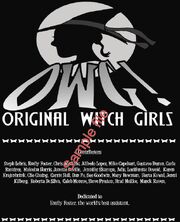 Contributors: Steph Lebris, Emily Foster, Chris Watkins, Alfredo Lopez, Mike Capehart, Gustavo Duran, Carla Ramirez, Malcolm Harris, Janette Deville, Jennifer Skarupa, Adis, Luciferette Devoid, Karen Krajenbrink, Clio Chaing, Carrie Hall, Dan Fu, Sue Goodwin, Mary Bowman, Harta Kowal, Jenni Kilberg, Roberta De Silva, Caleb Monroe, Steve Preston, Brad Meilke, Marck Raven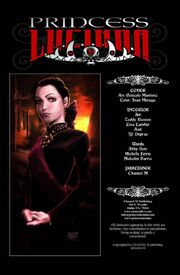 Prequel to Tales 2, published after.
510 E. Woodin
Dallas TX, 75216
www.chanemlive.com
info@princesslucinda.com
www.princesslucinda
?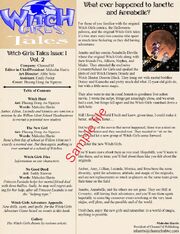 The 48-page "giant" first issue of the second volume series (team associated with Adventures including Lucinda, not the first run) credited with a July 2009 release.
Characters
Edit
There was almost a live action movie of originals:
New: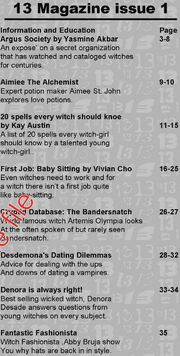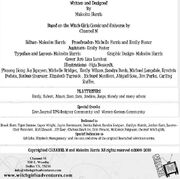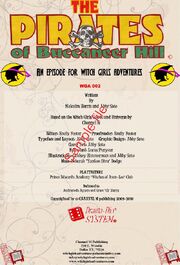 Pirate's Prey a "Witch-Girls" tale
WGA 002 aka The Pirates of Buccaneer Hill: