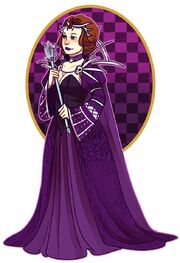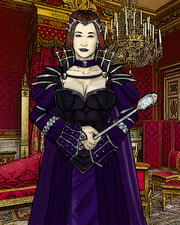 Talia Nightbane is the mother of Lucy and Millie via their father Arturus. Her maiden name was Talia Shadowspell according to a Witch Girls' illustrator.
dART description
Edit
Mother of Lucinda and Millicent, High Enchantress of the Empire of Nine worlds and former War-witch.
Talia isn't your typical evil queen type, she loves her daughters and husband and will kill for them.
Still if you cross her, You're dead and everyone you hold dear is dead... slowly.... tossed into the soul engine that will grind away your very soul painfully over centuries...