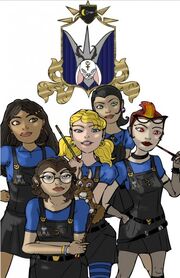 The Trinity Stone Academy of Magic is a school that may precede Coventry and Willow.
Information from designer Comingfullcirce:
Theses young witches come with "Pirates of Buccaneer Hill" They are starting characters
Under each name is the Character clique and their Three traits.
Andromeda is named for the Daughter of the books Editor.
Mlldred Dahl is a dedication to Rolad Dahl creator of "The Witches".
Olivia Saks is a dedication to Sol Saks creator of Bewitched (Which actually is the biggest influence for the game... not Harry Potter as most think).
Olivia has Evil eye and doesn't need a wand she fires her magic from her eyes.
Abigail Soto also did conceptual art (slated for a Witch Girls Adventures supplement) for these characters: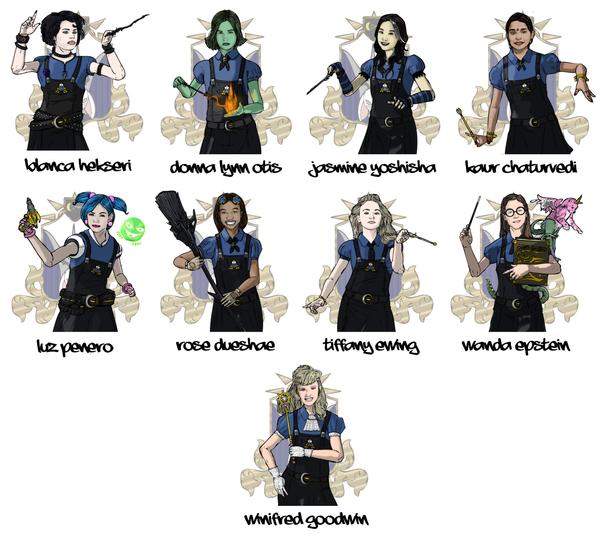 Individual
Edit
These are more images, all by comingfullcirce:

The teachers at the school are the professors of the following subjects: